What if the Daleks were voiced by the second in line for the British Throne?
Today Prince Charles and Camilla visited the Doctor Who set in Cardiff, Whales. Charles has been a fan of the show since he was 15, so his inner fanboy must have been seething with excitement. Just look at this picture!
Not only did Charles and Camilla meet with Matt Smith, Jenna Louise Coleman, and Steven Moffat; but they also got to see some the famous Doctor Who monsters. Although I don't consider Strax a monster. More like a potato head.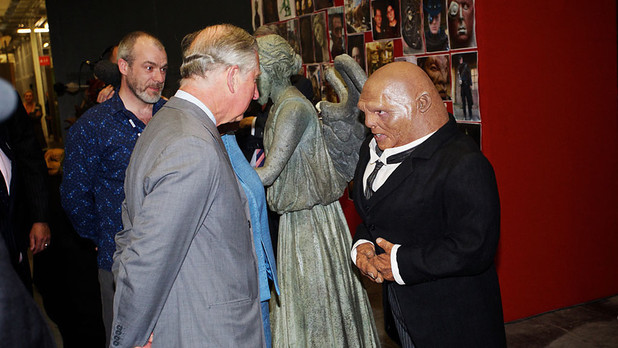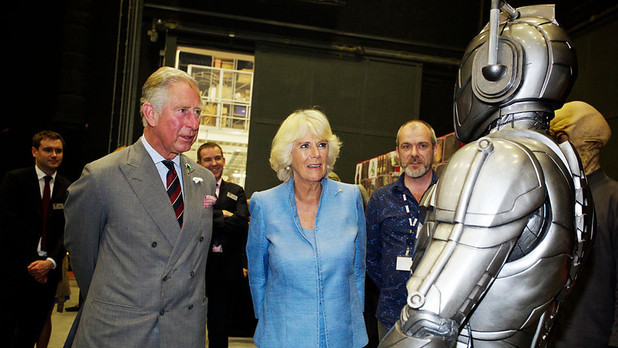 This final picture is too cute. Charles, just abdicate the throne to William. You'd have way more fun on the Doctor Who set. I can see him as a friend to Wilf becuase he needs to be back on the show too.